Shop
Welcome to the shop, featuring unique home and gift items made with beautiful coloured glasses. From one-of-a-kind artist-designed lamps, light shades, panels and mirrors, to tableware and vases, every piece is handmade, some ready to buy right now and others created to order in the colour of your choice.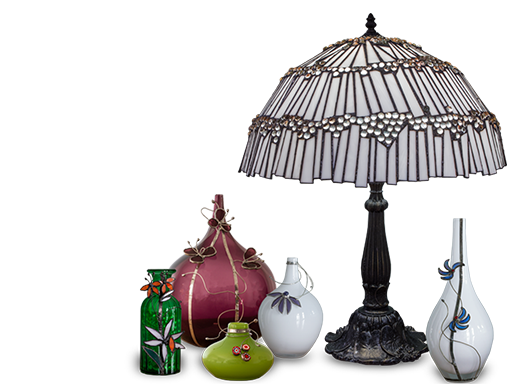 Check out the January sale for some great deals on unique stained glass art. Do you want bargain Christmas decorations, vases, fun sculptures or artwork to brighten your home? Browse and buy now as once they're gone, they're gone!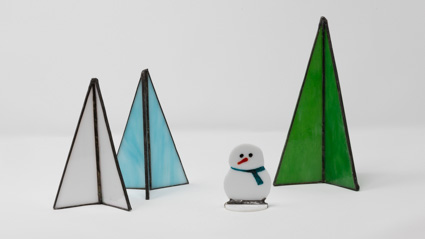 Choose from sparkling stained glass angels, holly and Christmas trees to decorate your tree and home, and warm a dark corner or table with a festive storm jar.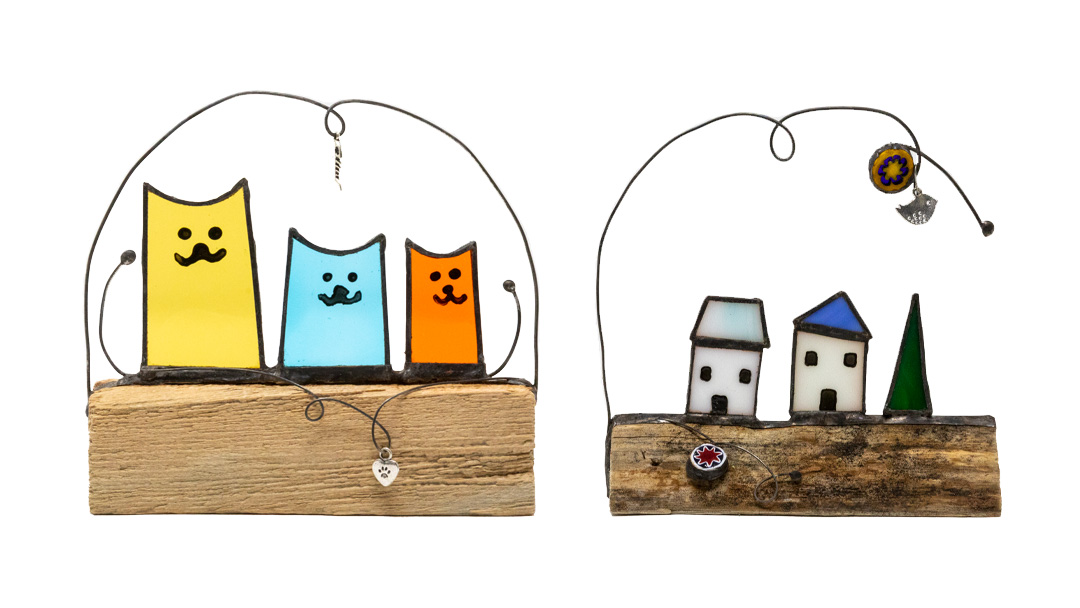 Have a look at all the beach huts, boats, little houses, cats, birds, bears and more – freestanding or mounted on pebbles or wooden blocks.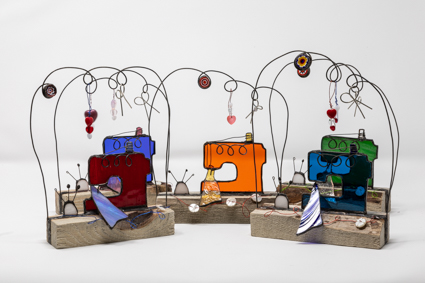 If you're a fan of The Great British Sewing Bee, or know a crafty sewer, these machines will bee sure to bring a little joy!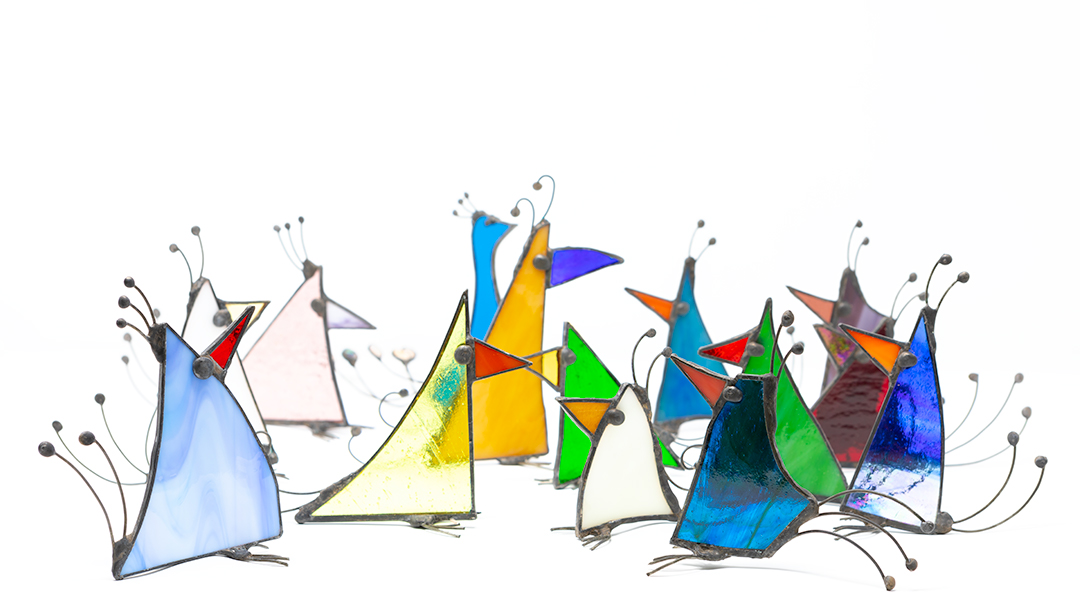 Every Quirky Bird is unique, with its own personality and features. Each is handmade from real stained glass, soldered copper foil and wire. Ideal as a fun gift for young and old alike.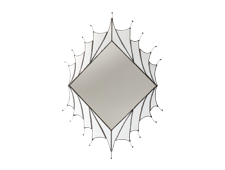 Mirrors
Handmade to order, these designer mirrors are practical and attractive. They are available in a range of shapes and sizes to suit your individual space.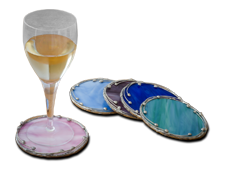 Tableware
Select your preferred shape of coaster and then decide whether you want one or a set. Perfect for housewarming, wedding or engagement gifts.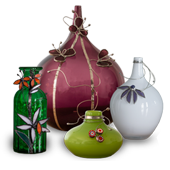 Vases
Every decorated vase has its own individual design and, with sizes ranging from small to statement, there is sure to be one that works for your home!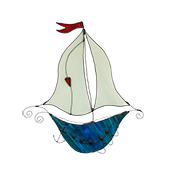 Wall Art
Choose from a broad selection of unique glass wall art,  abstract designs, swimming fish, fantasy boats, fun framed owls, dragons, polar bears…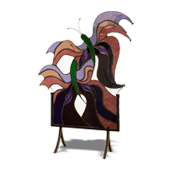 Stained glass panels can be displayed around the home when they are supported by a strong, metal frame. Select from abstract or floral designs – or commission something special.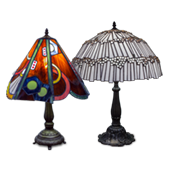 My lampshades combine traditional methods with modern inspiration to create what I call 'Tiffany with a twist'. Buy one here or contact me and we can work together on a bespoke design.
Commissions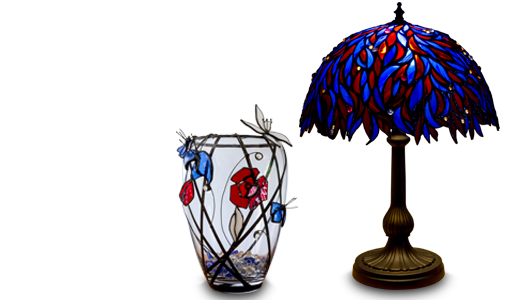 I hope you have been inspired by all the stained glass artworks on my website and see what can be achieved with a little imagination. I love working with customers to create their dream piece, so if you have an idea for something totally new – for yourself or a loved one – please get in touch via the Enquire button.